In album:

Buffalo Creek Outfitters
Buffalo Creek Outfitters is the outfitting branch of our operation which offers hunting, fishing, lodging, and other forms of outdoor recreation on our ranches and other properties that we lease.
Colorado Mule Deer Hunting With Buffalo Creek Outf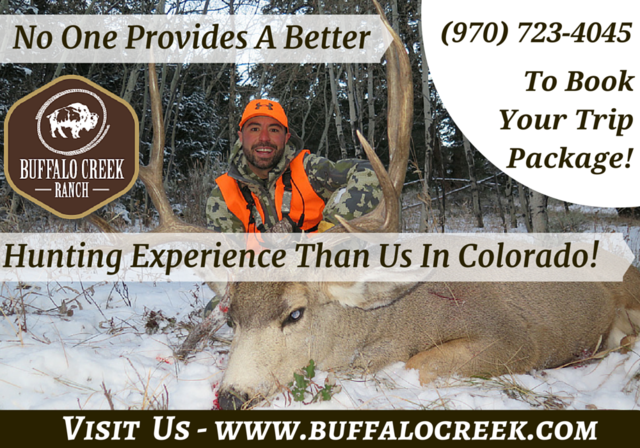 http://buffalocreek.com/hunting/overview/ - We are ready to offer you some of the finest Mule Deer Hunting in Colorado. We have 10,000 acres of private terrain and experts guides. For more details about our hunting packages please contact us - (970) 723-4045.
Commentaires
Ajouter un commentaire
S'il vous plaît connectez-vous pour pouvoir ajouter des commentaires !